Worse than it already was, anyway.
But
today
yesterday I got up at the asscrack of dawn to go to my gram's doctor's appointment with her and got to eat breakfast at Dennys. Then I came back, had myself a bazillion hour nap, and read for a while. Which is why I'm now updating my lj instead of sleeping like normal people.
And my cat snores like a person and is pretty much a big dork. Like myself. Which is why we get on swimmingly.
It is also almost one in the morning and I really miss my bebe and want to be home sleeping next to her :(
So instead, have some pictures of Oskar Mayer. The cat my grandmother openly pretends to hate but secretly loves and adopted anyway and buys it a shit ton of stuff it doesn't need and talks to it.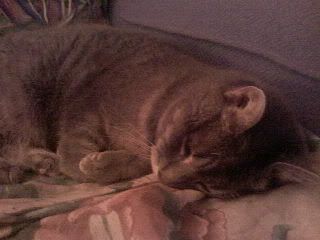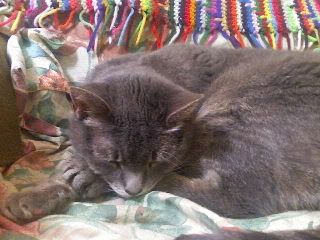 [ps. love you kristina.]
Current Mood:
restless
Current Music: Amanda Palmer - Runs In The Family